How on-demand language coaching speeds up English learning compared to traditional teaching methods
.
As businesses continue to expand globally, the need for employees to communicate in different languages has become increasingly important.
However, traditional language training programs may not be the most effective way to meet your specific language needs. This is where on-demand language coaching comes in.

Here are five reasons why you should consider on-demand language coaching through Squidll to boost your business English, compared to more traditional teaching methods.
1. Personalization
Every one of us has their own unique language needs. Think about your current language knowledge, your specific language needs, your position, the sector you work in ...

That is why our on-demand language coaching is fully personalised. So we can meet your needs 100%.
Whether you need to boost your business English, improve specific language skills or learn technical vocabulary specific to your role, our experienced language coaches will focus on what you really need in your job.
2. Flexibility
We understand all too well that you often have too busy a schedule for weekly training sessions of 1 or 2 hours. This is why our on-demand language coaching is flexible.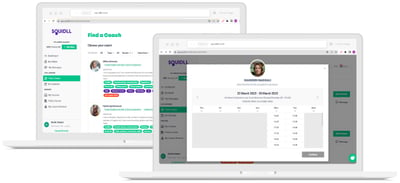 With Squidll you can schedule coaching sessions at a time that works for your, whether it's during work hours or after hours.
This means that you can fit language training around your work schedule without disrupting your daily routine.
3. Specialization
Our on-demand language coaching offers specialized training within specific domains and topics. This means that your language coaching can be tailored entirely to your specific sector or role, whether you work in marketing, finance, HR, sales or any other field.
Our language coaches are experienced business language coaches and are carefully selected based on both their language skills and business expertise. With the help of our filters you can find a coach who has experience in a specific domain or topic.
This way you can be sure your coaches are equipped with the knowledge and skills to provide you with the language training you need.
4. Faster progress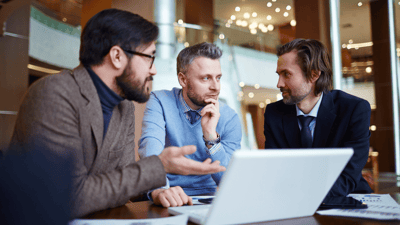 Thanks to the one-on-one sessions our language coaches can focus on your specific language needs.
They will give you feedback and guidance, so you can progress faster.
At Squidll, our language coaches give personalised support to each student, helping you achieve your language learning goals faster and more effectively.
5. Cost effective
At Squidll, we offer on-demand language coaching on a per-session basis, which means you can save costs by paying only for the language coaching that you really need.
This is often a more cost-effective option than investing in a comprehensive language training program that may not meet your specific language needs.
Do you want to boost your business English in a more efficient way

?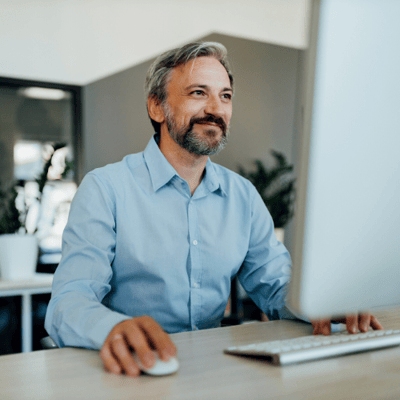 Do you often fail to find the right words in English? Are you missing the right expressions or nuances to get your message across effectively? Then you can enlist the help of our language coaches.
Togher, you will learn to expand your vocabulary, practise useful expressions until you learn to use them actively and confidently.
Sign up on Squidll, find a language coach who matches your needs and book your first session today.
---
Do you want to use Squidll for your team

?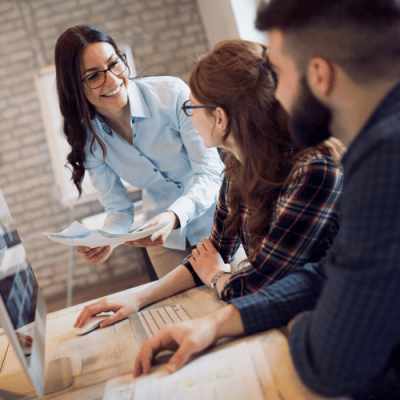 Squidll offers a personalised, flexible, specialised, and cost-effective way to provide language training to your employees.
So why not give Squidll a try and unlock your employees' full potential in the workplace?
Check out our corporate solutions for your employees. Not sure if Squidll is the right platform for your team? Contact us and we will openly listen to provide you with the best solutions.